04.11.2019 — Stanislavsky Electrotheatre
Non-Lieux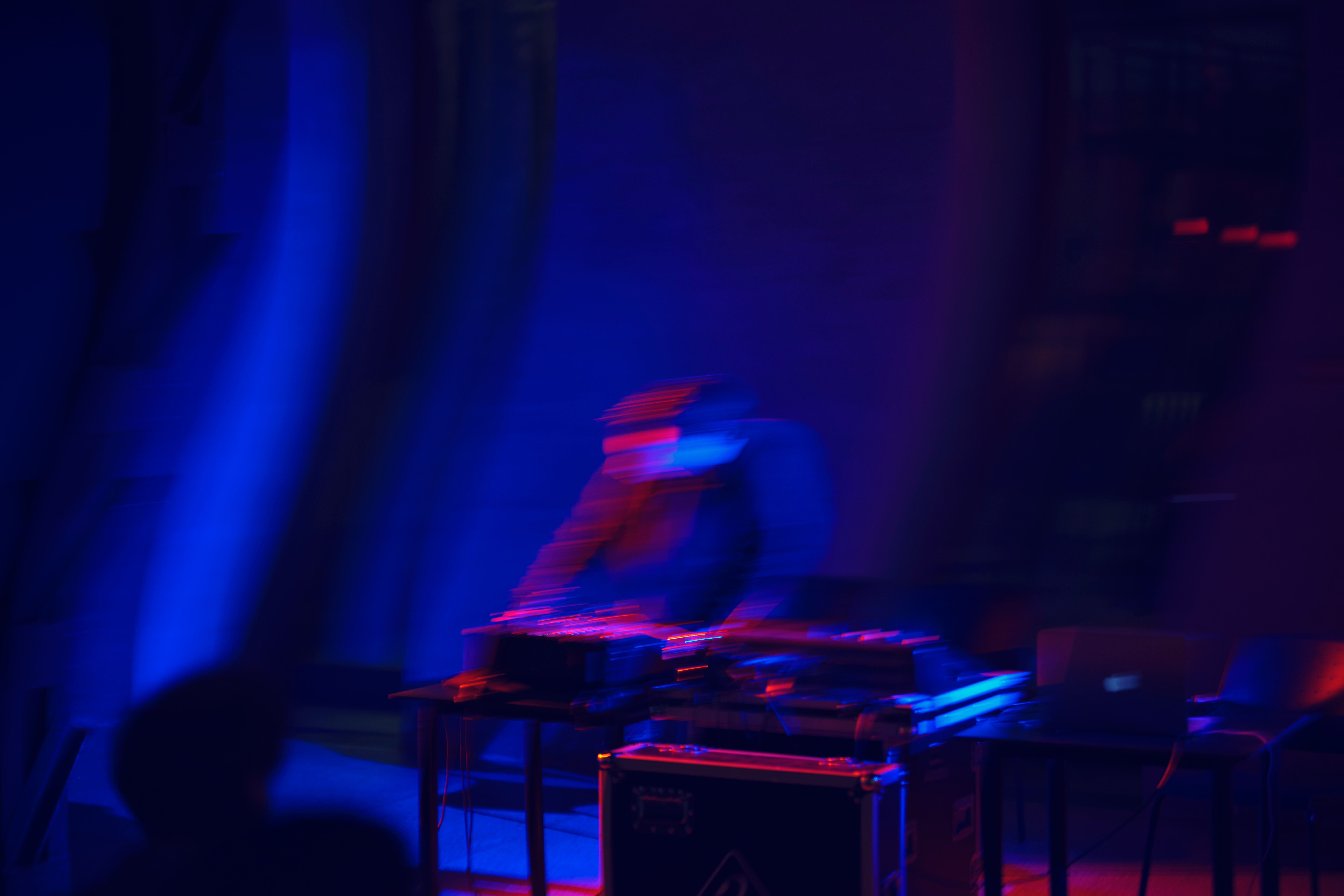 photo by Dmitry Zhuravlev
︎ soundcloud.com/wolffflow-liveatelectrotheatre

︎
[En] Experimental music concert at the Stanislavsky Electrotheatre — Moscow
Part I — Roman Golovko — improvisational performance.
Part II — Dmitry Kurlandsky presented the musical work Non-Lieux, a new album based in part on the music for Boris Yukhananov's Pinocchio performance.
The concert program was built on a dialogue between two musicians who work with the concept of the phenomena of place and non-place in contemporary art and their representation.
[Ru] Концерт экспериментальной музыки в Электротеатре Станиславский — Москва
I отделение — Роман Головко — импровизационный перформанс «Non–Sites»
II отделение —

Дмитрий Курляндский представил музыкальную работу «Non-Lieux» – новый альбом частично основанный на материалах музыки к спектаклю Бориса Юхананова «Пиноккио».
Концертная программа была построена на диалоге между двумя музыкантами, которые работают с концепцией феноменов места и не-места в современном искусстве и их репрезентацией.
video by Mikhail Myasoedov