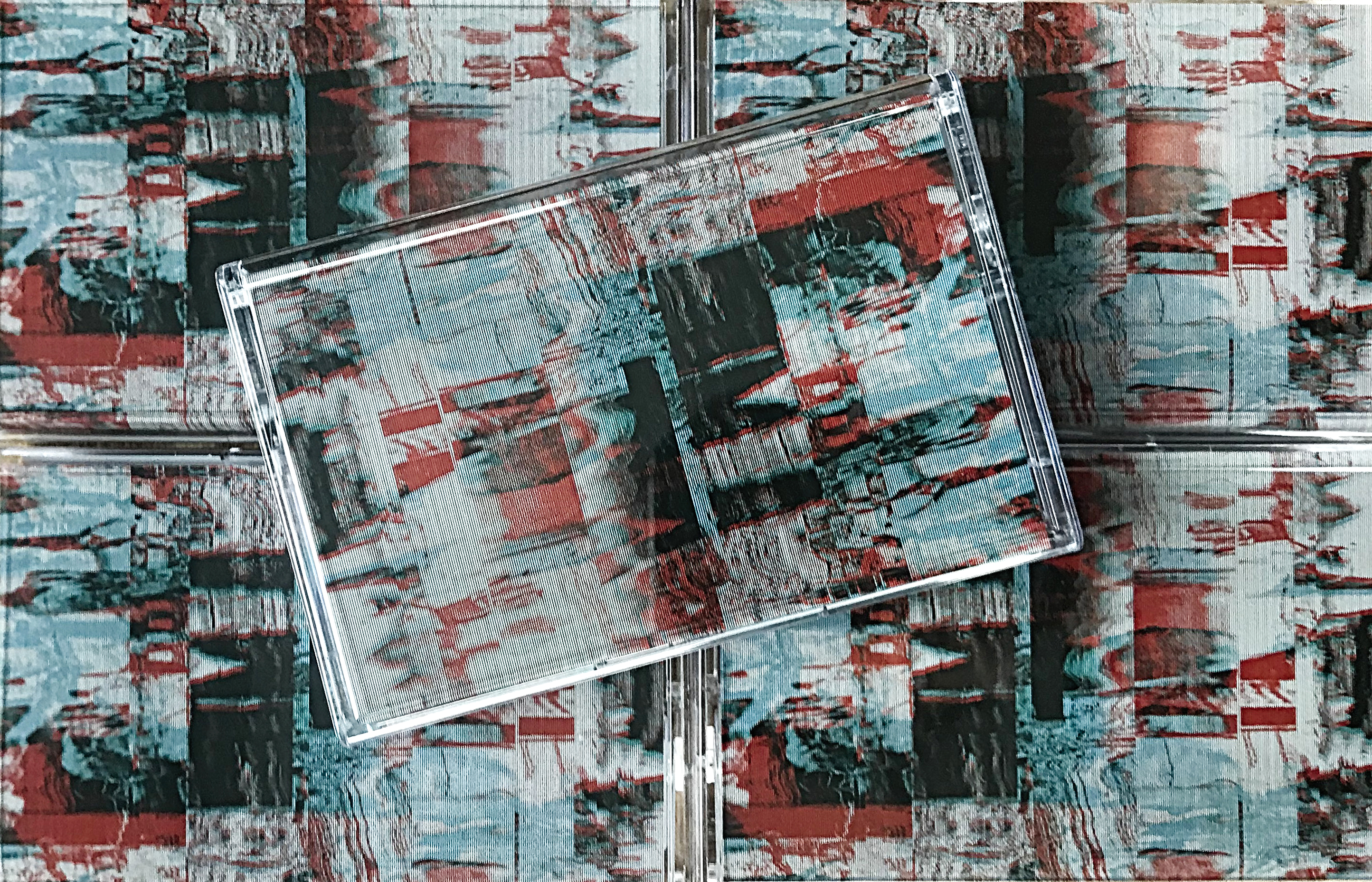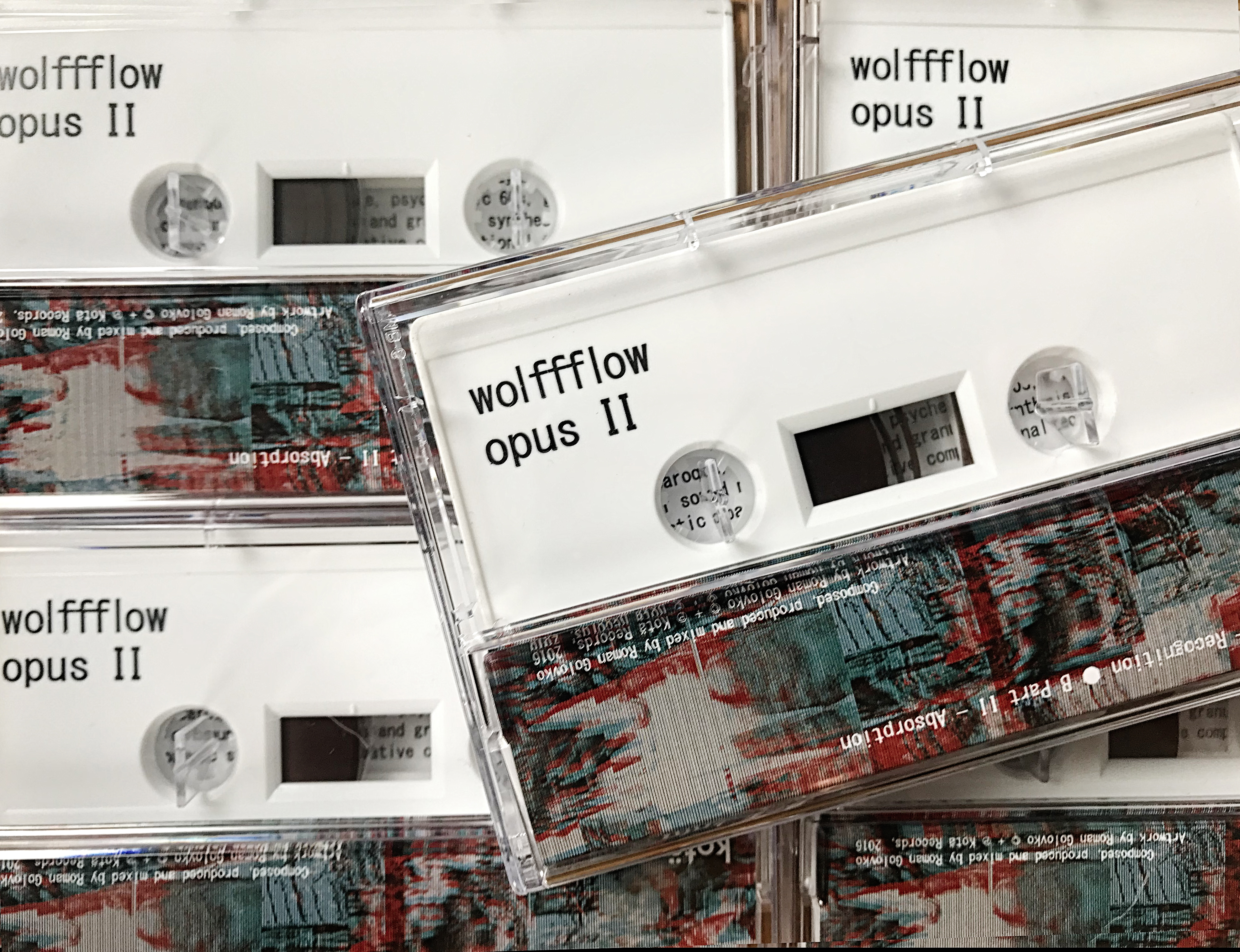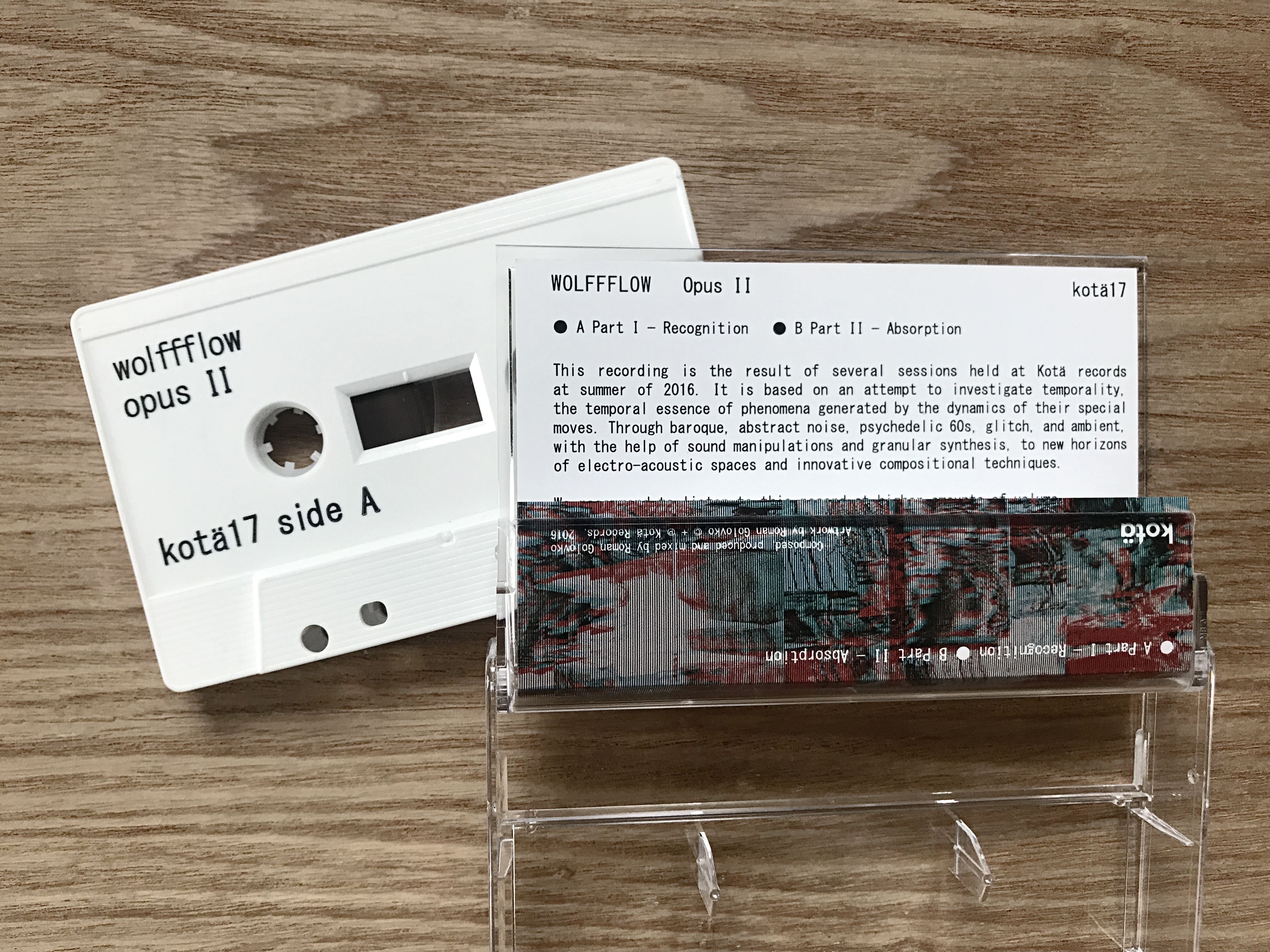 [En] WOLFFFLOW Opus II — album release on cassette
This recording is the result of several sessions held at Kotä records at summer of 2016. It is based on an attempt to investigate temporality, the temporal essence of phenomena generated by the dynamics of their special moves. Sound immersion through baroque, abstract noise, psychedelic 60s, glitch and ambient, with the help of sound manipulations and granular synthesis, to new horizons of electro-acoustic spaces and innovative compositional techniques.
[Ru] Кассетный релиз альбома WOLFFFLOW Opus II
Эта запись — результат нескольких сессий, проведенных в студии Kotä records летом 2016 года. В её основе лежит желание исследовать темпоральность, временную сущность явлений, порожденных динамикой их особенного движения. Звуковая иммерсия сквозь барокко, абстрактный нойз, психоделические 60-е, глитч и эмбиент, с помощью звуковых манипуляций и гранулярного синтеза, к новым горизонтам электроакустических пространств и инновативным композиционным техникам.
Composed, produced, mixed by Roman Golovko
Artwork and art direction by Roman Golovko
© Kotä Records, 2019